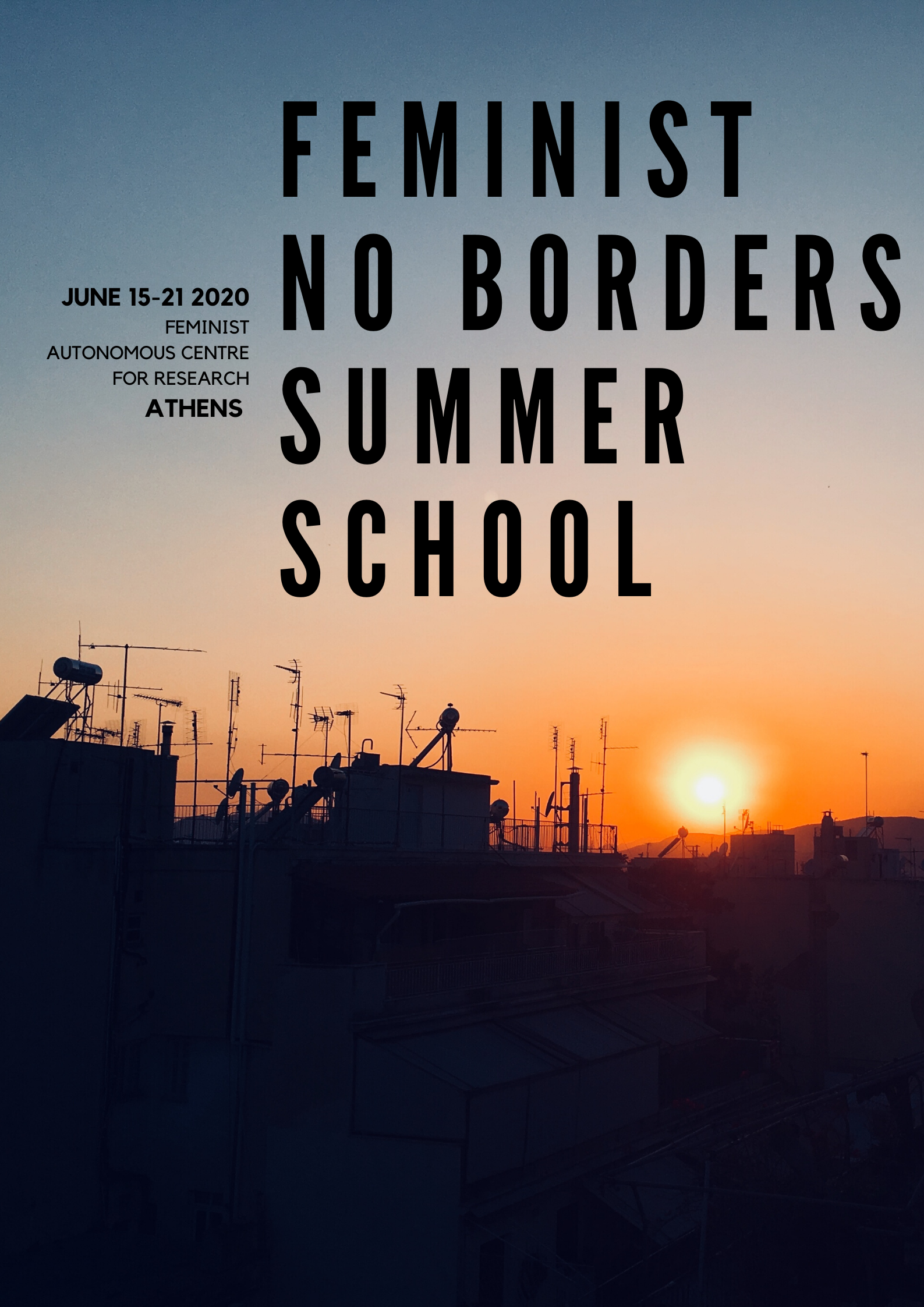 Feminist No Borders Summer School (Virtual)
This year, with the network Feminist Researchers Against Borders, we had planned to launch the full 7-day summer school at FAC Research in Athens. Over these intensive and reflective seven days, a combination of participants' presentations, discussions, workshops, visits to community organisations, and keynote addresses would culminate in a collective intervention. However, due to the global coronavirus (Covid19) pandemic, we have had to postpone the summer school until June 2021.
In the meantime, in lieu of a face-to-face meeting, we have proposed a virtual summer school to invited speakers and participants.
Invited Keynote Speakers:
Suryia Nayak (University of Salford, Manchester)
Sreejata Roy (Revue, New Delhi)
Sophie Richter-Devroe (Hamad Bin Khalifa University, Doha)
Deanna Dadusc (Alarm Phone, Brighton)
Latife Akyüz (Humboldt University, Berlin)