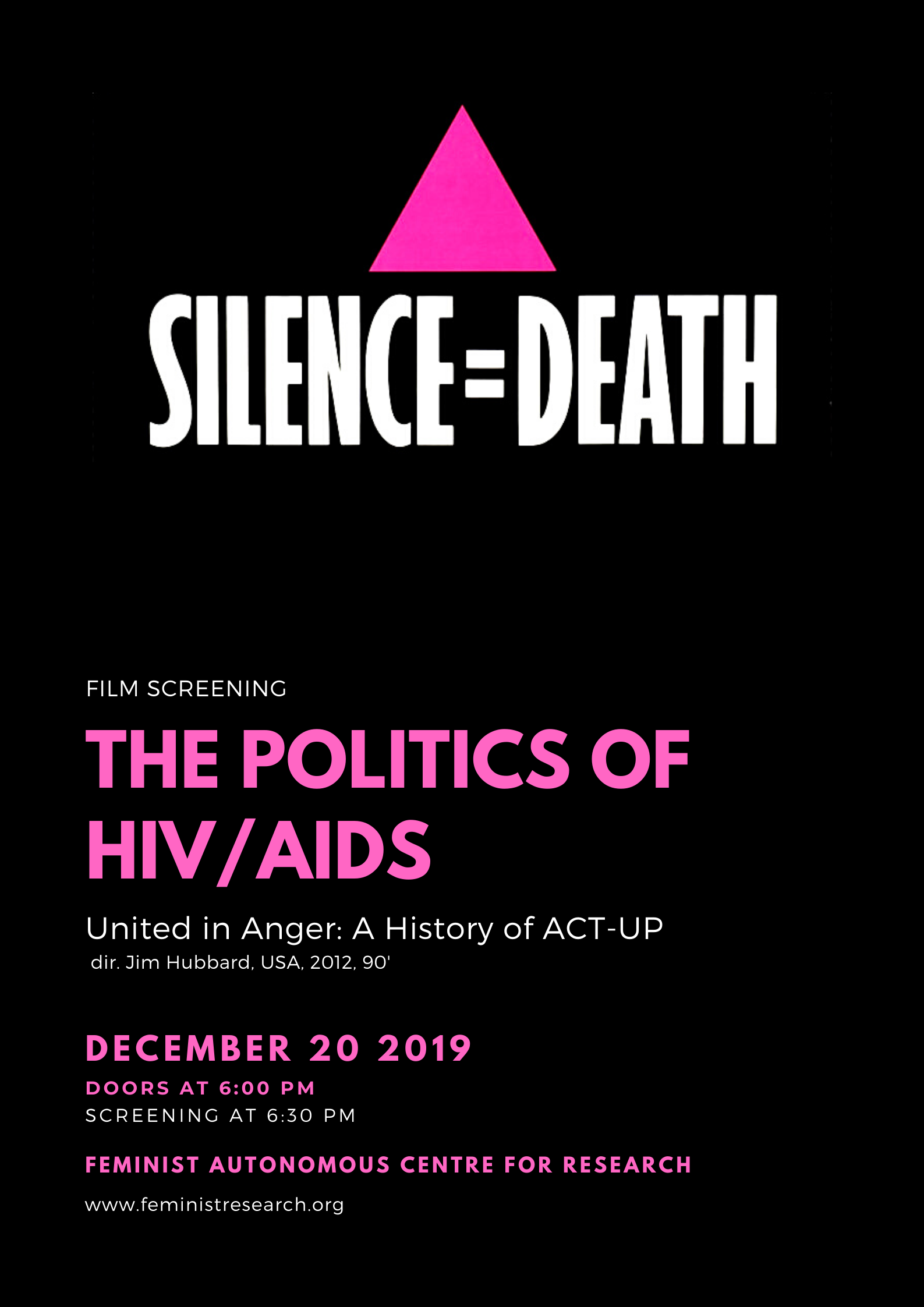 Film Screening: The Politics of HIV/AIDS
A screening of a film about the AIDS Coalition to Unleash Power, the coalitional movement that organised direct actions in response to the AIDS crisis in the 1980s and 1990s.
United in Anger: A History of ACT-UP
dir. Jim Hubbard, USA, 2012, 90′
United in Anger: A History of ACT UP is an inspiring documentary film about the AIDS activist movement from the perspective of the people in the trenches fighting the epidemic. Through oral histories of members of the ACT UP, as well as rare archival footage, the film depicts the efforts of ACT UP as it battles corporate greed, social indifference, and government neglect
Join us!
The screening is free, and open to all.
Seating is limited, so please arrive early.
Doors open at 6:00 p.m.; the screening starts at 6:30 (with a thirty-minute intermission) and ends at 8:30 p.m. An open discussion will follow.