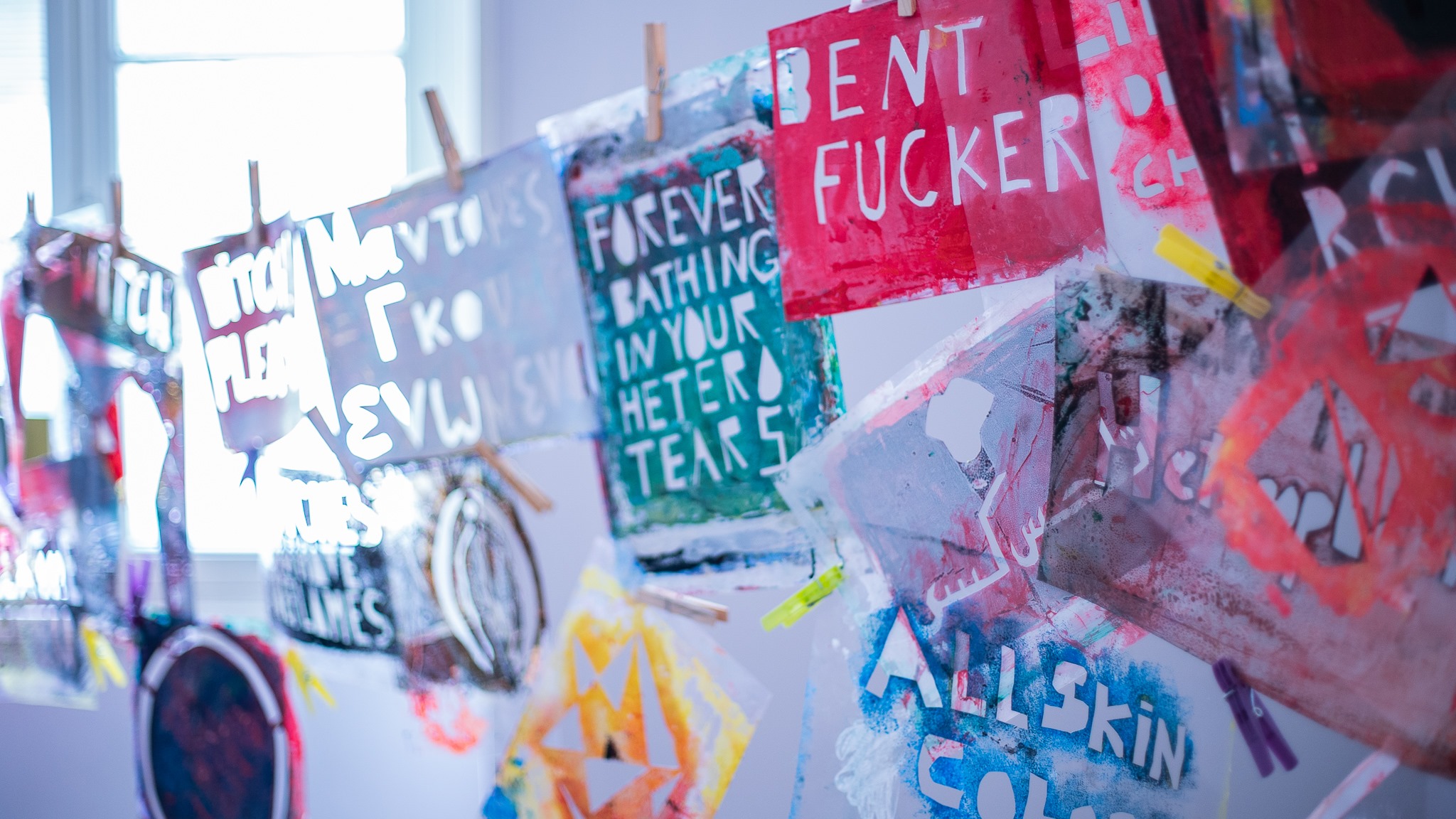 Gender Panic Ink
The Gender Panic Collective returns to FAC for a playful workshop on how to create a queer couture!
Gender Panic is a collective of LGBTQIA++ people from refugee, migrant and diasporan backgrounds who make bespoke, recycled, one-of-a-kind t-shirts that celebrate queer life. On Thursday 12 December 2019 we are going to meet at FAC in order to design and screen print together t-shirts that make us laugh and give us courage. Join us!
Thursday 12/12/2019
16.00 to 20.00: Gender Panic Ink
20.00 to 21.00: Photo Booth 'Queer Couture'
21.00 onwards: Music & Drinks
Workshop Participants: 20, priority will be given to trans/queer/non-binary folks
To sign up send an email to info@feministresearch.org
Suggested Donation: 5€, your donations help support Gender Panic Collective to continue and to connect with amazing people globally – with the specific aim of tearing down the patriarchy – one t-shirt at a time.
More about Gender Panic here: https://genderpanic.com
See the Facebook event here: https://www.facebook.com/events/1414705235363753/
Hourly Schedule
Workshop Schedule
4pm

-

8pm

Gender Panic Ink
8pm

-

9pm

Photobooth "Queer Couture"
9pm

-

11pm

Party Panic