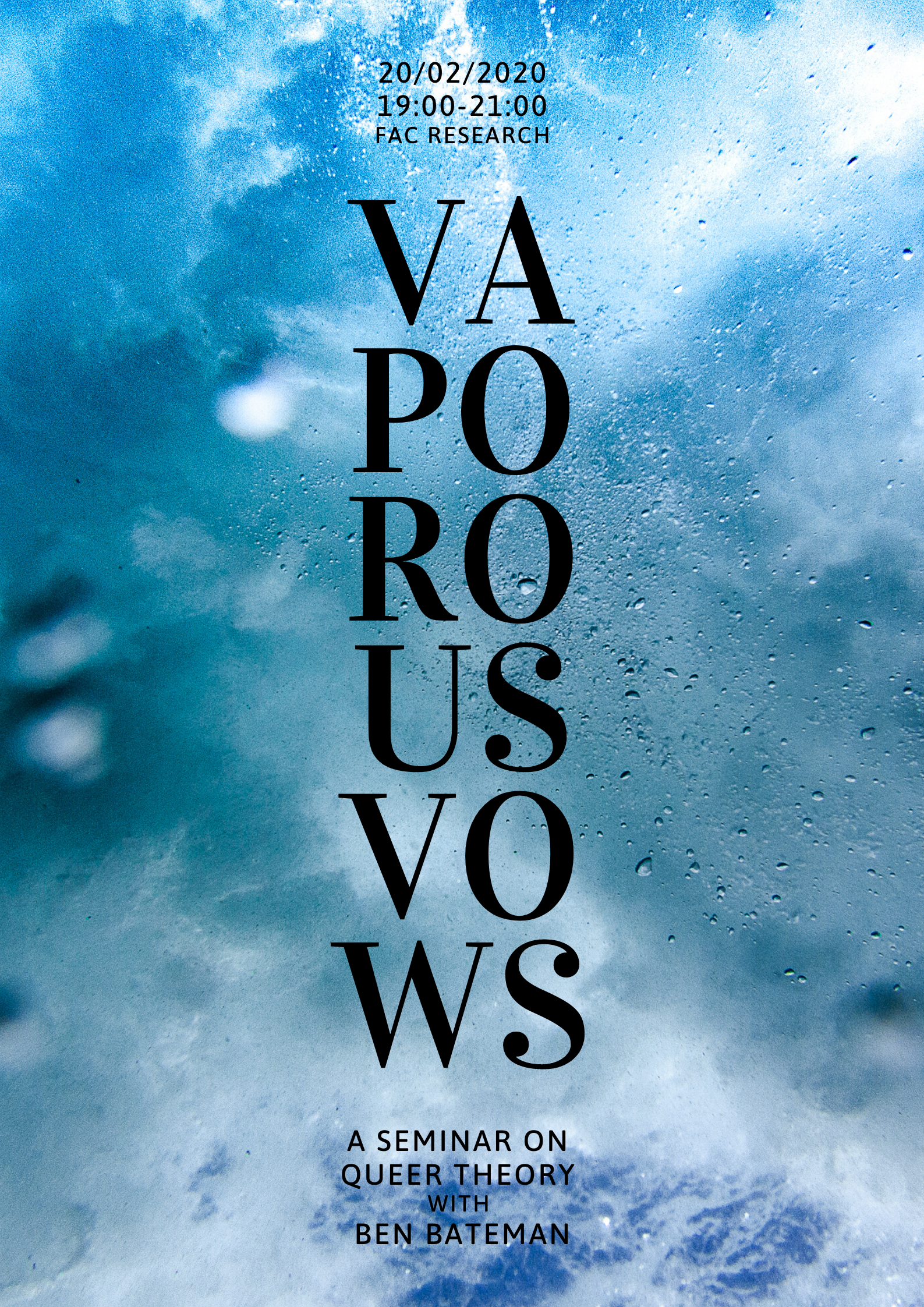 Seminar on Queer Theory
Benjamin Bateman, author of The Modernist Art of Queer Survival, based in English Literature at the University of Edinburgh, offers a mistress class (a.k.a. advanced seminar) on queer theory (in English), entitled "Vaporous Vows." Call for participants is now open (closes on February 14, 2020).
"Vaporous Vows" connects Eve Sedgwick's early work on queer performativity to her much later essay, "The Weather in Proust." Using as a literary touchstone the critically neglected American autobiography, Story of a Life (1901), penned under the pseudonym Claude Hartland, Ben argues in conversation with object relations theory that the weather's rhythms teach presence and absence and generate an environment inclusive of queerness in all its errancy and fallibility. The seminar concludes by considering how an accelerating Anthropocene threatens not only the predictability of the climate, but also the psychological conditions in which queerness can flourish. A discussion, driven by participants' own interests, will follow.