We are Building a Feminist Library
Drawing on participatory design methods, we are currently building the feminist library at the Centre. We are delving into questions of what counts as knowledge, and who has the right to (re)produce, archive, categorise, display, and receive it. We aim to deconstruct hegemonic ideas of the library (both in terms of form and content) and envision feminist, community-based alternatives.
At the moment, we are focussed on gathering our collection of library materials and designing our catalogue and lending system. We accept books in any language relevant to our research areas, but also more broadly related to feminist, queer, trans, antiracist theory and politics. We are particularly interested in pamphlets, brochures, magazines, periodicals, posters, and other publications by activist groups, collectives, and artists (both working locally and elsewhere).
If you have written a book, or have read one that you loved and want to share with others, please consider donating it to the Feminist Library. Thank you to all our members and friends who have already donated materials! Soon, with your support, our humble reading corner will metamorphose into a library!
FAC Research seeks to make accessible the outcomes of its research activities, such as community courses. Read more about our publications.
Pictured Above: First Act, the collective volume by participants in the Community Course on intersectionality (Spring 2019), in Greek.
Coming Soon: Come, let me tell you: Feminist, Lesbian, and Queer Histories of the Post-dictatorship Era, a collective volume of oral histories conducted by participants in the Community Course on Histories and Theories of Gender and Sexuality (Fall-Winter 2020), in Greek.
Recently donated materials
Books, magazines, brochures, and other materials recently donated to the Feminist Library by their authors or lovers. Thank you!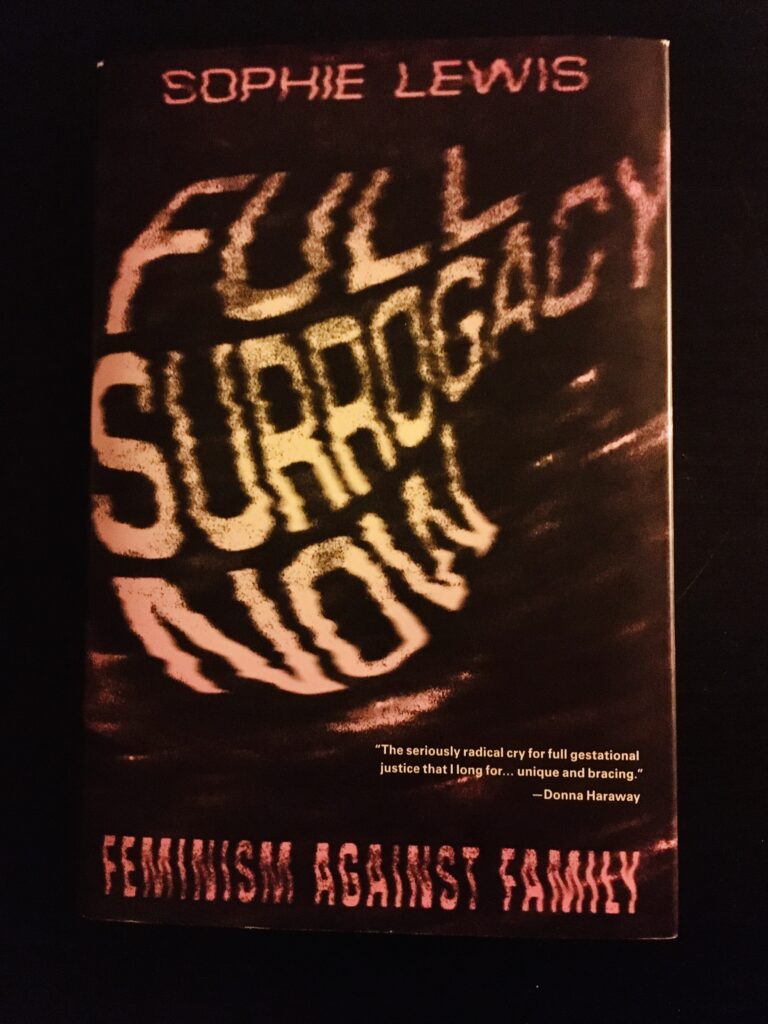 Full Surrogacy Now: Feminism Against Family by Sophie Lewis (Verso, 2019). Thank you Sophie for writing and for donating!
Wayward Lives, Beautiful Experiments: Intimate Histories of Social Upheaval by Saidiya Hartman (Serpent's Tail, 2019). Thank you Saidiya for writing and Deanna for donating!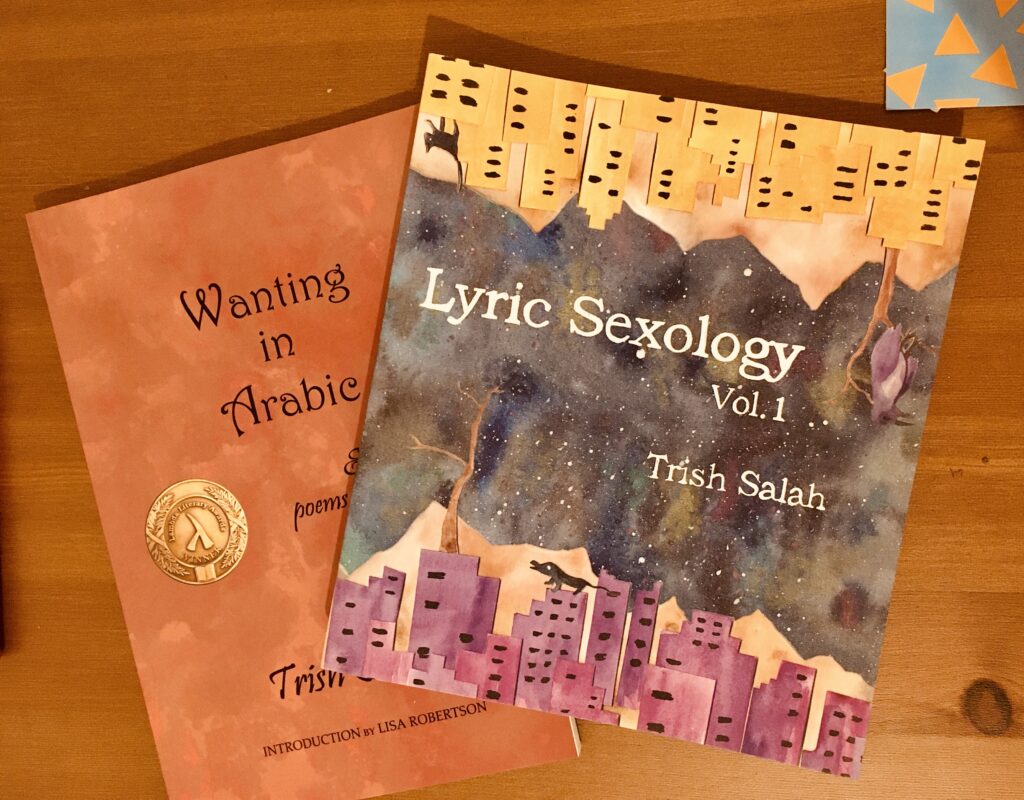 Wanting in Arabic and Lyric Sexology Vol. 1. by Trish Salah (Mawenzi House 2002/2013 and Metonymy Press, 2017). Thank you Trish for writing and for donating!
Society Doesn't Fit Me But My Little Black Dress Does. Texts by Zak Kostopoulos, photographs by Alexandros Katsis, introduction and anthology by Maria Louka (Rodakio, 2019). Proceeds from the sale of this book go to support the legal fight to prosecute the men who murdered Zak. Make a donation to Justice for Zak.
What Comes After Entanglement? Activism, Anthropocentrism, and an Ethics of Exclusion by Eva Haifa Giraud (Duke University Press, 2019). Thank you Eva for writing and Ben for donating!

Dispossession: The Performative in the Political by Judith Butler and Athena Athanasiou (Polity Press 2013). Thank you Judith and Athena for writing and Athena for donating!

Rewriting Difference: Luce Irigaray and 'the Greeks' edited by Elena Tzelepis and Athena Athanasiou, foreword by Gayatri Chakravorty Spivak (SUNY Press 2010). Thank you Elena and Athena for editing and for donating!

Intersex Rights: Living Between Sexes by Nikoletta Pikramenou (Springer, 2019). Thank you Nikoletta for editing and for donating!
We started by reading the
Xenofeminist Manifesto
, and got hooked on manifesta. The Manifesto Reading Group now meets weekly (online, since, lockdown) to discuss how feminists have used this utopian form to express incendiary ideas, revolutionary desires, and transformative visions. Written as a scream from the margins, addressed to accomplices, seeking to destroy the status quo and to forge imagined worlds, manifestos are outlaw texts that demand our attention in voices that refuse to go unheard any longer.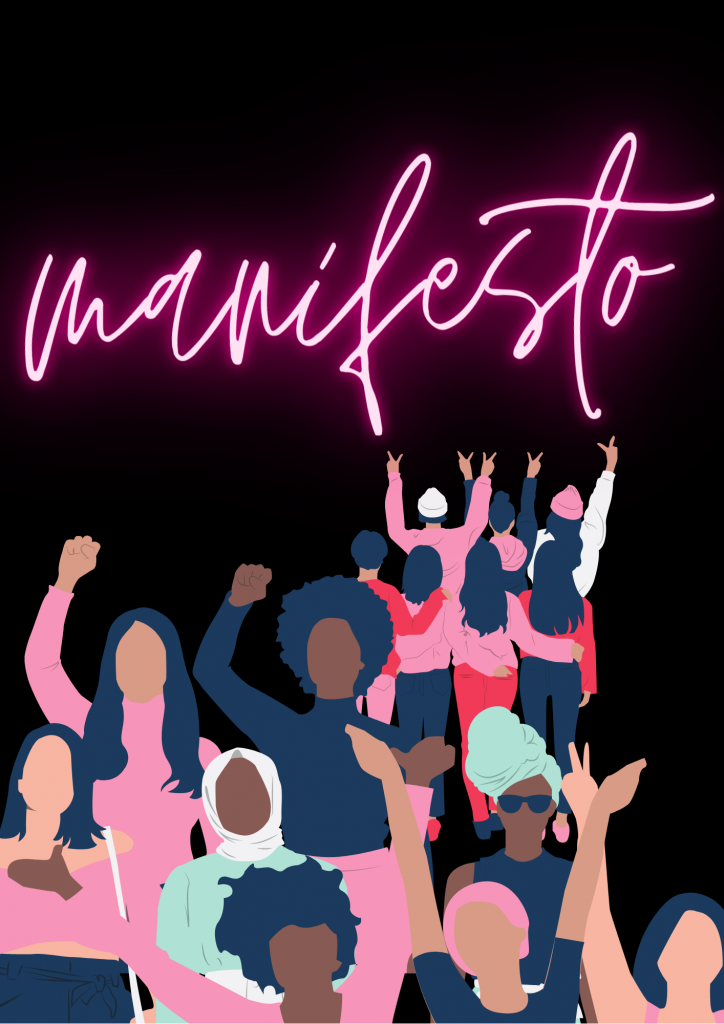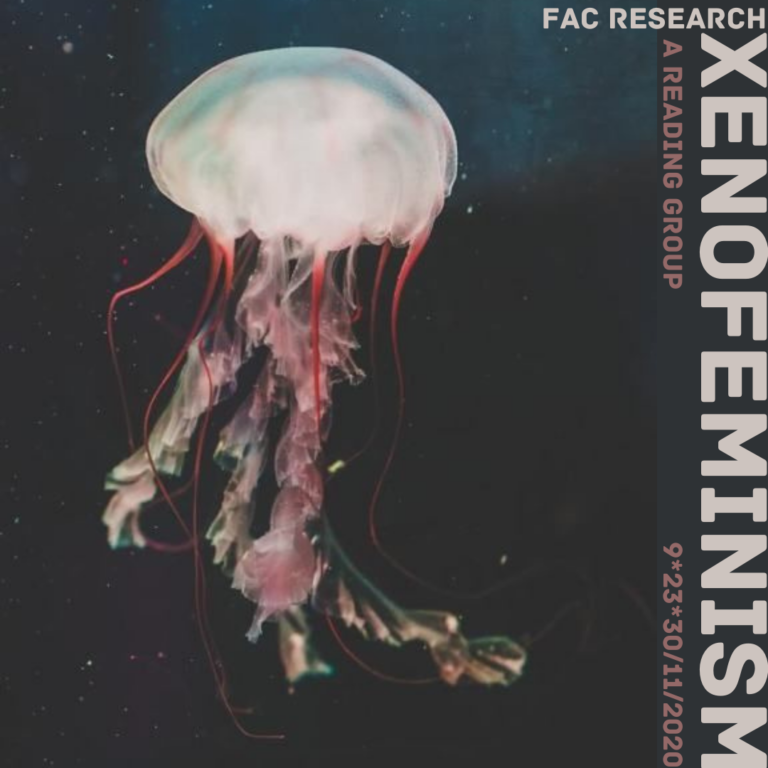 In fall-winter 2019-2020, we read work by Toni Morrison in our biweekly reading group. We started with her novel Beloved, and then we read Jazz.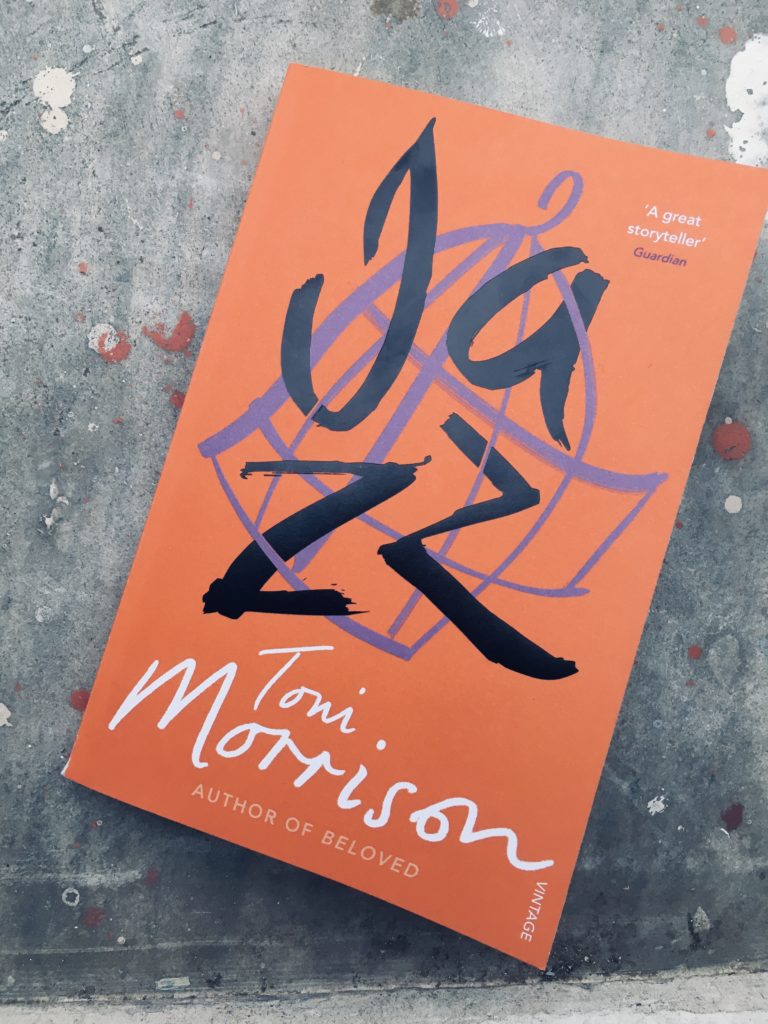 Building the Feminist S(h)elf
What is a library? What is a community-based library? What is a feminist library? And what belongs on the feminist library s(h)elf?
We are constituting a working group to plan and build the feminist library. If you are interested in participating in its creation, e-mail us.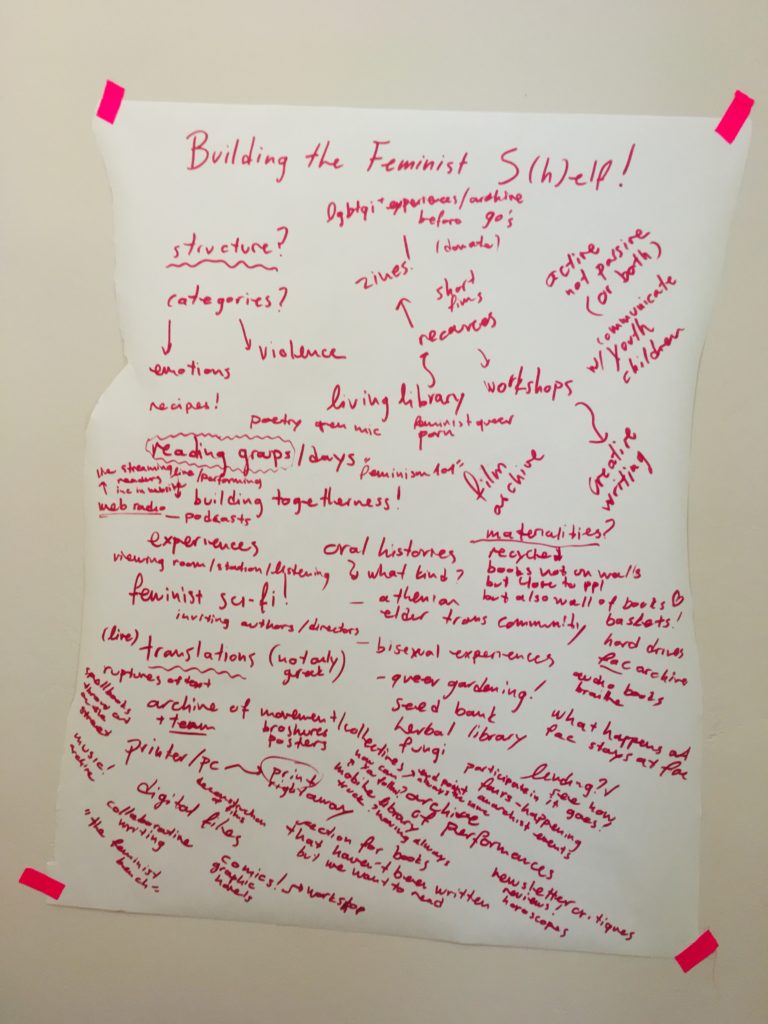 Pick up a copy of Tantrum, the publication by bra-stards (feminist women's group), pay-what-you-choose (due to Covid-19 restrictions, by appointment).
"Tantrum means.
Outburst. Emotional explosion. It means
anger, rage, despair.
Screams & choked voice.
Tantrum for everything. Tantrum for nothing…"
-bra-stards, 2020 (our translation)
RECENT PUBLICATIONS BY OUR TEAM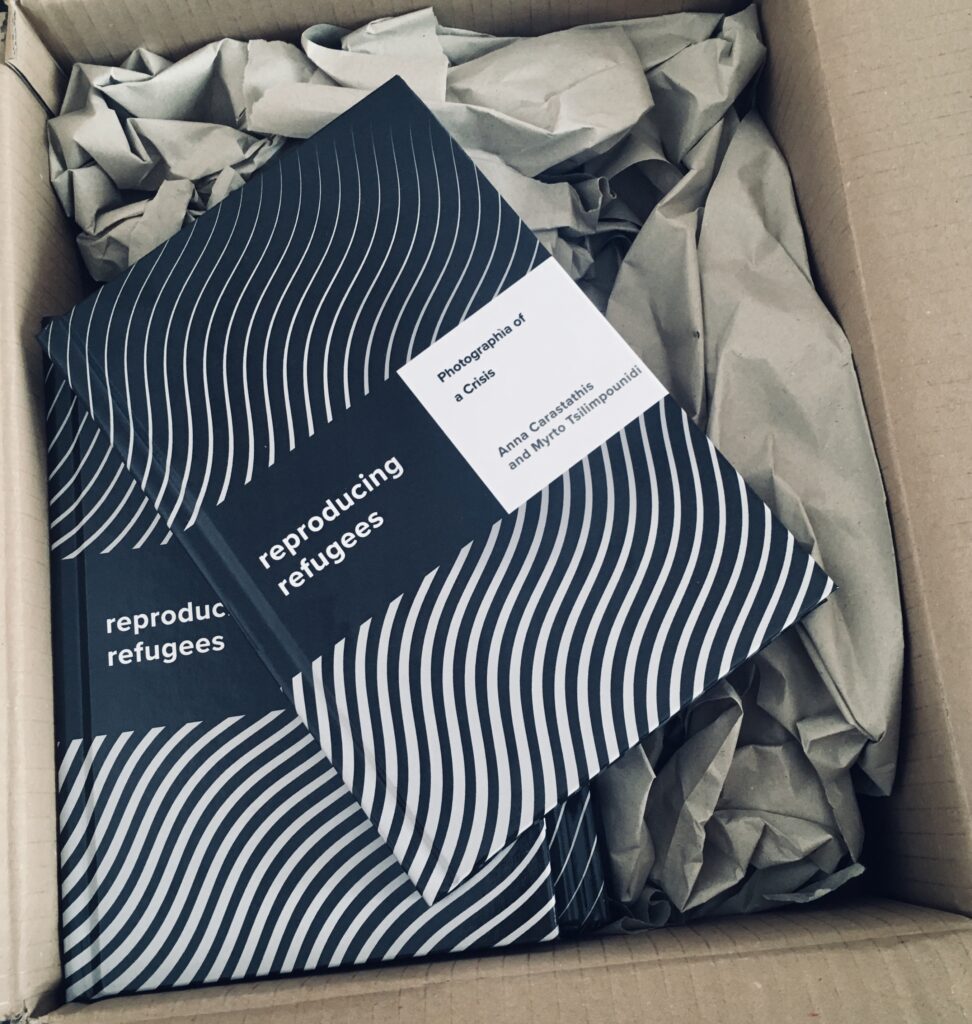 Reproducing Refugees: Photographìa of a Crisis by Anna Carastathis and Myrto Tsilimpounidi (Rowman & Littlefield International, 2020).