We are Building a Feminist Library
Drawing on participatory design methods, we are currently building the feminist library at the Centre. We are delving into questions of what counts as knowledge, and who has the right to (re)produce, archive, categorise, display, and receive it. We aim to deconstruct hegemonic ideas of the library (both in terms of form and content) and envision feminist, community-based alternatives.
At the moment, we are focussed on enlarging our collection of library materials and designing our catalogue and lending system. We accept books in any language relevant to our research areas, but also more broadly related to feminist, queer, trans, antiracist theory and politics. We are particularly interested in pamphlets, brochures, periodicals, posters, and other publications by activist groups, collectives, and artists (both working locally and elsewhere).
If you have written a book, or have read one that you loved and want to share with others, please consider donating it to the Feminist Library. Thank you to all our members and friends who have already donated materials! Soon, with your support, our humble reading corner will metamorphose into a library!
Building the Feminist S(h)elf
What is a library? What is a community-based library? What is a feminist library? And what belongs on the feminist library s(h)elf?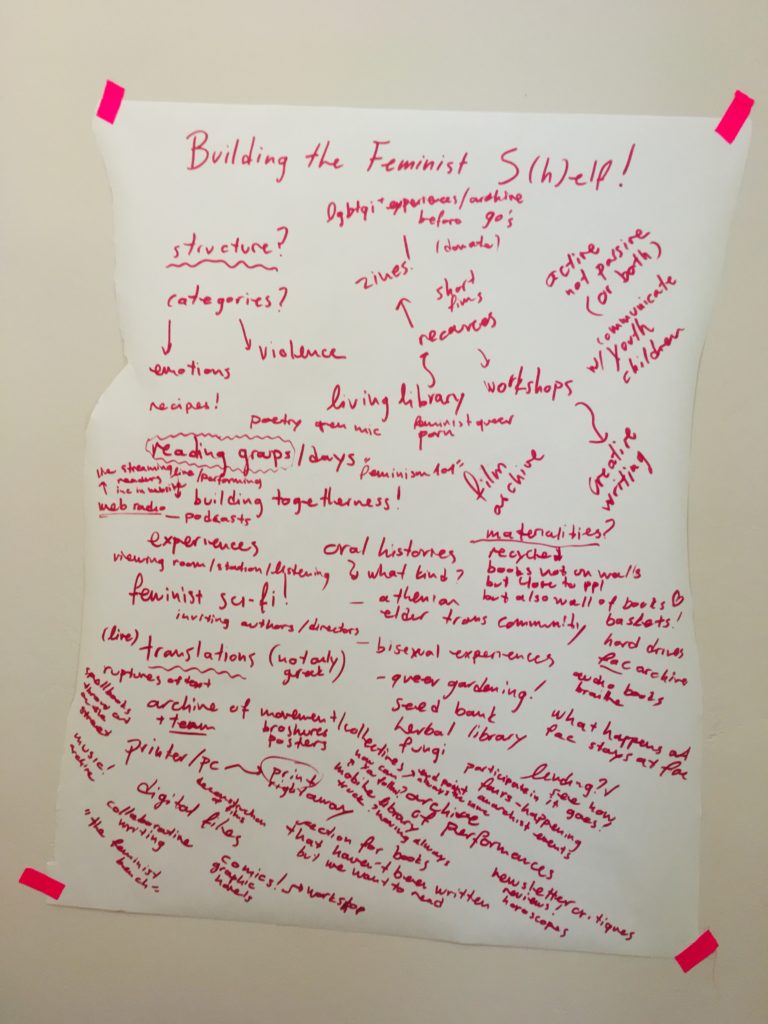 FAC Research seeks to make accessible the outcomes of its research activities, such as community courses. Read more about our publications.
First Act, the collective volume by participants in the Community Course on intersectionality (Spring 2019), in Greek.
We've been reading the work of Toni Morrison in our biweekly
reading group
. We started with her novel
Beloved
, and now we're onto
Jazz
.